President: Andrew Sanchez

Secretary: James Rowland

Treasurer: Jonathan Griffiths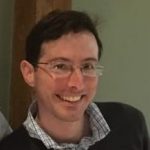 I'm Jonathan, the guardian of the MCR's bank balance. I come from South Gloucestershire and I'm reading for a DPhil in history. As Treasurer, it's my responsibility to ensure that the other members of the Committee don't get too extravagant with the MCR's cash, and to insist pedantically that every penny of expenditure is evidenced by a receipt. In my spare time I like to throw wads of banknotes in the air.
Academic Officer: Tom Fay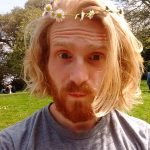 Hi, my name is Tom and I'm from the New Forest. I'm on the Centre for Doctoral Training in Theory and Modeling in Chemical Sciences (or if you prefer acronyms the TMCS CDT) and next year as part of the program I'll be starting my DPhil in chemical dynamics. I am also the Academic Affairs Officer for Corpus, which means I sit on the library committee (although I have yet to find the library) and I organise the joint MCR-SCR seminars. These are informal seminars where members of the MCR present their research and we all get a free lunch.
Computing Officer: Ross Warren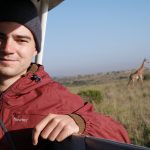 Hi, my name is Ross and I'm from Essex. I'm studying for a DPhil in Physics and working on super exciting flexible organic solar panels. As your IT officer my main roles are to maintain this beautiful website you are now looking at and monitor your web browsing habits (just kidding).
Male Welfare Officer: Matthew Butler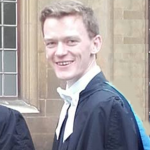 Hi, I'm Matt and I'm the Male Welfare Officer for Corpus MCR. My role is to look out for your welfare via providing brunches, implementing the chocolate fairy scheme and providing emergency sexual health supplies, as well as being available to offer support to anyone who needs it. Outside of the MCR you can find me in the Maths Department researching how insects stick to things or in a field playing ultimate frisbee.
Female Welfare Officer: Célynne Mathieu

Food Officer: Kathryn Hoven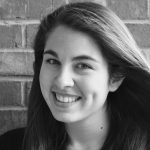 Hi, I'm Kathryn Hoven from Chester, New Jersey. I'm finishing an MSt in English, 1900-Present with a focus on contemporary American literature and politics. As your MCR Food Officer, I plan our Guest Night dinners, keep in touch with the manciple and staff, and keep the MCR well stocked with biscuits. If you have any food queries or biscuit requests, be sure to let met know!
Entertainments Officer: Fiona Jamieson
Lukas Fieber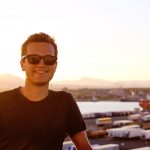 Hey, I'm Lukas from Munich. I'll be your entertainment officer this coming year bringing you the best the Corpus family has to offer. In-case you were wondering, which you really shouldn't be, I look at new additive manufacturing approaches for super-capcacitors in my spare time as DPhil student in Materials. Looking forward to meeting you!
Ben Kolbeck
Environment & Ethics Officer: Joe Bright